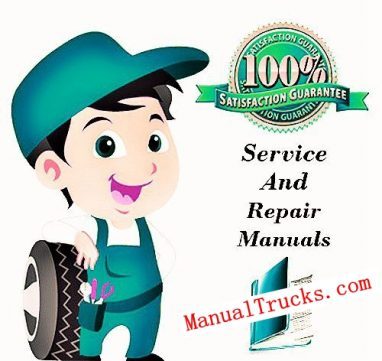 download 2013 Nissan Rogue Service Repair Manual. This manual content all service, repair, maintenance, troubleshooting procedures for 2003-2006 Honda Pilot
The 2013 Nissan Rogue Service Repair Manual repair manual comes with detailed instructions, pictures, and easy to follow tool resources so you know what you need to complete each repair. Just think of it, you can save hundreds, if not thousands of dollars by making the repairs yourself. You know, sooner or later repairs and maintenance will be needed on your car, so having this handy manual nearby will put your mind at ease.
Below is a list of items that our manuals covered. Not to be surprised if you found some other useful information apart from the listing items.
Manuals Lists:
General Information
Engine Mechanical
Engine Lubrication System
Engine Cooling System
Engine Control System
Fuel System
Exhaust System
Starting System
Accelerator Control System
Hybrid Control System
Hybrid Battery System
Hybrid Brake System
Control System
Traction Motor System
Battery System
Vehicle Charging System
High Voltage Cooling System
Clutch
Transaxle & Transmission
Driveline
Front Axle
Rear Axle
Front Suspension
Rear Suspension
Suspension Control System
Road Wheels & Tires
Brake System
Parking Brake System
Brake Control System
Steering System
Steering Control System
Seat Belt
Seat Belt Control System
SRS Airbag
SRS Airbag Control System
Ventilation System
Heater & Air Conditioning System
Heater & Air Conditioning Control System
Interior
Instrument Panel
Seat
Automatic Drive Positioner
Door & Lock
Security Control System
Glass & Window System
Power Window Control System
Roof
Hood
Exterior
Body Repair
Mirrors
Exterior Lighting System
Interior Lighting System
Wiper & Washer
Defogger
Horn
Approaching Vehicle Sound for Pedestrians (VSP)
Power Outlet
Body Control System
LAN System
Power Control System
Charging System
Power Supply, Ground & Circuit Elements
Meter, Warning Lamp & Indicator
Warning Chime System
Sonar System
Audio, Visual & Navigation System
Cruise Control System
Driver Assistance System
Drive Mode System
Maintenance
Size : 28.8 Mb
Format : PDF
Language : English
Brand :Nissan
OS :All Versions of Windows & Mac
Requirements: Adobe PDF Reader
NO shipping charges, NO waiting, Instant Download.