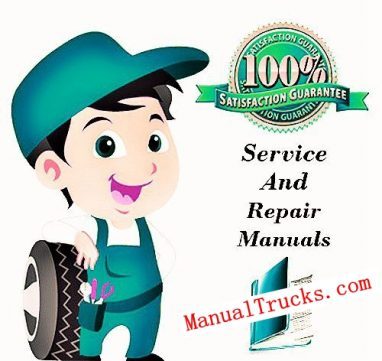 download 2003-2006 Honda Pilot Service Repair Manual. This manual content all service, repair, maintenance, troubleshooting procedures for 2003-2006 Honda Pilot
The 2003-2006 Honda Pilot Fours Service Repair Manual repair manual comes with detailed instructions, pictures, and easy to follow tool resources so you know what you need to complete each repair. Just think of it, you can save hundreds, if not thousands of dollars by making the repairs yourself. You know, sooner or later repairs and maintenance will be needed on your car, so having this handy manual nearby will put your mind at ease.
Below is a list of items that our manuals covered. Not to be surprised if you found some other useful information apart from the listing items.
Manuals Lists:
2003 Honda Pilot LX Wiring Diagram.pdf
2005 Fuses.pdf
2006 Electrical Component Location.pdf
2006 Honda Pilot EX Wiring DiagramWiring.pdf
3.5l Engine.pdf
Airbags.pdf
Alternator.pdf
Antilock Brakes.pdf
Auto Transmission Overhaul.pdf
Auto Transmission Service.pdf
Basic Troubleshooting.pdf
Brakes.pdf
Cabin Air Filter.pdf
Center Console.pdf
Computer Relearn.pdf
Cooling Fans.pdf
Defogger.pdf
Doors.pdf
Drive Belt Routing.pdf
Electrical Component Locations.pdf
Engine Cooling.pdf
Engine Exhaust.pdf
Engine Ignition.pdf
Engine Lubrication.pdf
Entertainment System.pdf
Evap System.pdf
Exterior Lights.pdf
Exterior Trim.pdf
Front Axle.pdf
Front Suspension.pdf
Fuel Supply System.pdf
Fuses.pdf
Gauges.pdf
Honda Pilot Owners Manual – 2003.pdf
Honda Pilot Owners Manual – 2005.pdf
Horns.pdf
HVAC Climate Control.pdf
HVAC Rear.pdf
HVAC.pdf
Ignition Switch.pdf
Interior Lights.pdf
Interior Trim.pdf
Mirrors.pdf
Moonroof.pdf
Multiplex Control System.pdf
Navigation System.pdf
Power Seats.pdf
Power Steering.pdf
Power Windows.pdf
Rear Axle Shafts.pdf
Rear Differential.pdf
Rear Suspension.pdf
Seat Heaters.pdf
Starter.pdf
Timing Belt.pdf
Transfer Case Remove.pdf
Transfer Case.pdf
Universal Joint.pdf
Wiper Washer.pdf
Size : 230 Mb
Format : PDF
Language : English
Brand :Honda
OS :All Versions of Windows & Mac
Requirements: Adobe PDF Reader
Its important to buy the right repair manual for your 2003-2006 Honda Pilot Service Repair Manual It is great to have, will save you a lot and know more about your s 2003-2006 Honda Pilot Service Manual in the long run. All pages are printable.
Thanks for visiting! Happy Shopping!
NO shipping charges, NO waiting, Instant Download.