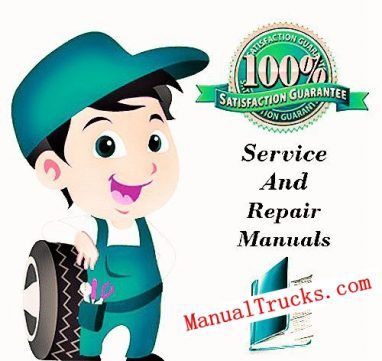 download Subaru Forester Service Manual. This manual content all service, repair, maintenance, troubleshooting procedures for 2003-2005 Subaru Forester,This service manual has been prepared to provide SUBARU service personnel with the necessary information and data for the correct maintenance and repair of SUBARU vehicles.
This manual includes the procedures for maintenance, disassembling, reassembling, inspection and adjustment of
components and diagnostics for guidance of experienced mechanics. Please peruse and utilize this manual fully to ensure complete repair work for satisfying our customers by keeping their vehicle in optimum condition. When replacement of parts during repair work is needed, be sure to use SUBARU genuine parts.
Below is a list of items that our manuals covered. Not to be surprised if you found some other useful information apart from the listing items.
Covers: Subaru Forester
Format: PDF
Size: 68.6 mb
Language: English
Compatibility: Windows/Mac computers
CONTENTS:
GENERAL INFORMATION SECTION (Pub.No.G8070GE1)
FOREWORD
HOW TO USE THIS MANUALS
SPECIFICATIONS
PRECAUTION
NOTE
IDENTIFICATION
RECOMMENDED MATERIALS
PRE-DELIVERY INSPECTION
PERIODIC MAINTENANCE SERVICES
ENGINE 1 SECTION (Pub.No.G8070GE2)
FUEL INJECTION (FUEL SYSTEMS) FU(SOHC)
EMISSION CONTROL (AUX. EMISSION CONTROL DEVICES) EC(SOHC)
INTAKE (INDUCTION) IN(SOHC)
MECHANICAL ME(SOHC)
EXHAUST EX(SOHC)
COOLING CO(SOHC)
LUBRICATION LU(SOHC)
SPEED CONTROL SYSTEMS SP(SOHC)
IGNITION IG(SOHC)
STARTING/CHARGING SYSTEMS SC(SOHC)
ENGINE (DIAGNOSTICS) EN(SOHC)
ENGINE 2 SECTION (Pub.No.G8070GE3)
FUEL INJECTION (FUEL SYSTEMS) FU(TURBO)
EMISSION CONTROL (AUX. EMISSION CONTROL DEVICES) EC(TURBO)
INTAKE (INDUCTION) IN(TURBO)
MECHANICAL ME(TURBO)
EXHAUST EX(TURBO)
COOLING CO(TURBO)
LUBRICATION LU(TURBO)
SPEED CONTROL SYSTEMS SP(TURBO)
IGNITION IG(TURBO)
STARTING/CHARGING SYSTEMS SC(TURBO)
ENGINE(DIAGNOSTICS) EN(TURBO)
TRANSMISSION SECTION (Pub.No.G8070GE4)
CONTROL SYSTEMS CS
AUTOMATIC TRANSMISSION AT
AUTOMATIC TRANSMISSION (DIAGNOSTICS) AT
MANUAL TRANSMISSION AND DIFFERENTIAL MT
CLUTCH SYSTEM
CHASSIS SECTION (Pub.No.G8070GE5)
FRONT SUSPENSION
REAR SUSPENSION
WHEEL AND TIRE SYSTEM
DIFFERENTIALS
TRANSFER CASE
DRIVE SHAFT SYSTEM
ABS
ABS (DIAGNOSTICS)
BRAKE
PARKING BRAKE
POWER ASSISTED SYSTEM (POWER STEERING)
BODY SECTION (Pub.No.G8070GE6)
HVAC SYSTEM (HEATER, VENTILATOR AND A/C)
HVAC SYSTEM (AUTO A/C) (DIAGNOSTICS)
AIRBAG SYSTEM
AIRBAG SYSTEM (DIAGNOSTICS)
SEAT BELT SYSTEM
LIGHTING SYSTEM
WIPER AND WASHER SYSTEMS
ENTERTAINMENT
COMMUNICATION SYSTEM
GLASS/WINDOWS/MIRRORS
BODY STRUCTURE
INSTRUMENTATION/DRIVER INFO
SEATS
SECURITY AND LOCKS
IMMOBILIZER (DIAGNOSTICS)
SUNROOF/T-TOP/CONVERTIBLE TOP (SUNROOF)
EXTERIOR/INTERIOR TRIM
EXTERIOR BODY PANELS
CRUISE CONTROL SYSTEM
CRUISE CONTROL SYSTEM (DIAGNOSTICS)